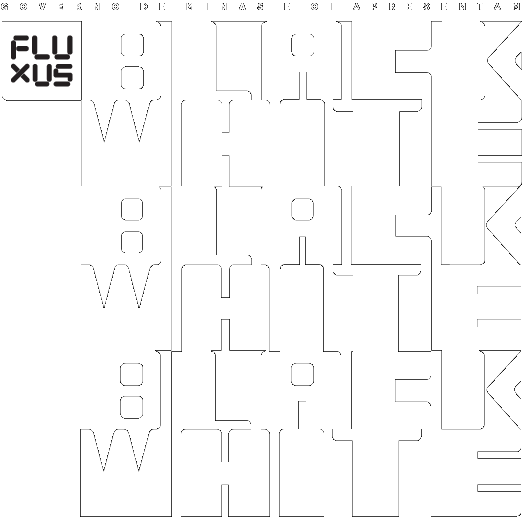 Fluxus
| Black&White
Fluxus | Black&White is an exhibition that goes back to a recent moment in the history of the visual arts, specifically the 1960s and 1970s, when the artists were creating images with alternative cameras, such as the Super-8, the 16mm and the Portapak, which became part of their language experimentations. Inspired by the context of the vanguard movements of that time, they reclaim the concept according to which the image is in itself a medium for the expression of their art and, consequently, begin to associate it with everything that is around them. The possibilities that come from such experiments are extended even further due to the instantaneous nature of the video camera, which the artists start to use in real-time performances and happenings. The expensive film images, which were usually restricted to the cinematic narrative models, are metaphorically demolished through a process of reconstruction of new and infinite senses. Such impure territory is a fertile ground for the birth of the video art and the glorification of the film outside its conventional space. The film/video equation is, then, embedded in the cosmic arts universe and set off to occupy museums and galleries. The avant-garde thinking was correct: there could be no linguistic, technical or spatial restrictions on the arts.
Fluxus | Black&White is intentionally suggesting a dichotomy between black & white images, as well as between male & female positions. On one side, there are women artists using their disruptive force to expose their rhetoric, and, on the other, there are men artists reaffirming their domains in the broad and eclectic space of the arts.
Joan Jonas, Martha Rosler, Mako Idemitsu and Letícia Parente are the four women artists selected for Fluxus | Black&White exhibition. By using their cameras, they not only challenge the role of women in the 1960s and 1970, but also make a small revolution. Given the issues of womanhood, they break the silence: I shoot, therefore I am. Their messages come in unique ways: by acting as a performer of her own ideas and metaphors, while applying makeup in herself like a beautiful automaton doll in front of a mirror, such as does Letícia Parente; by using a distorted dictionary of female anger to present some traditional kitchen appliances (Martha Rosler); by exposing her sexually active body while experiencing the features of the new languages that emerge along with television and video (Joan Jonas); or by showing the image of a tampon swirling slowly in a toilet bowl, as a means of questioning, in a clinical tone, the troubling roles, responsibilities and expectations of women (Mako Idemitsu). The repulsive materials, the dematerialization of anguish and the rules of a new image, while the woman questioned in her own policy: an art that sets free.
At Fluxus | Black&White, the works done by the male artists are basically a micro-anthology of the period between 1967 and 1974. It is possible to perceive some characteristics that were often present in their production, such as: the use of technology as a tool of creation; the interference in the material support of the image and the use of both camera and body as representation models. These characteristics are evident in films and videos made by Ivens Machado, Nam June Paik and Jud Yakult, Woody Vasulka and Dennis Oppenheim; all of them, artists with an iconoclastic eye on the traditional forms of cinematic expression, as well as with a deep interest in the visual and sensory possibilities of the moving image.
Fluxus | Black&White, celebrates the 50 years of the creation of Fluxus movement and presents 36 films in black & white from the Fluxfilm Anthology, which were made from 1962 to 1970 and compiled by the founder of Fluxus, George Maciunas (1931-1978). The Anthology is composed of several artists who celebrate the ephemeral mood of this influent movement, such as Nam June Paik, Wolf Vostell, Yoko Ono, Ben Vautier and Paul Sharits. The films were created at various times and contexts as part of happenings, performances, conceptual dramas, structural films or visual poems. Even the most unpretentious work, when watched in conjunction with the others, still make a challenge that is not easy to assimilate, while posing the following question to the viewer: is there a limit to film? Nevertheless, in a contemporary aesthetic context, the fragmented, ironic and defiant languages of the Fluxfilms reveal their visionary nature. Fluxus was the future.
Francesca Azzi & Roberto Moreira dos S. Cruz
Curators
ARTISTS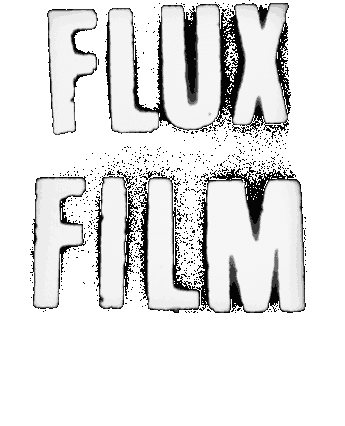 Comemorando 50 anos da criação do movimento Fluxus, a Fluxfilm Anthology traz 36 filmes realizados no período de 1962 a 1970, compilados pelo fundador do Fluxus, George Maciunas (1931-1978). Fluxfilm Anthology apresenta filmes que foram realizados como parte de happenings e performances no contexto da arte experimental produzida em Nova Iorque. Traz obras de vários artistas que celebram o humor e o espírito do movimento Fluxus tais como Nam June Paik, Wolf Vostell, Yoko Ono, Ben Vautier, Paul Sharits.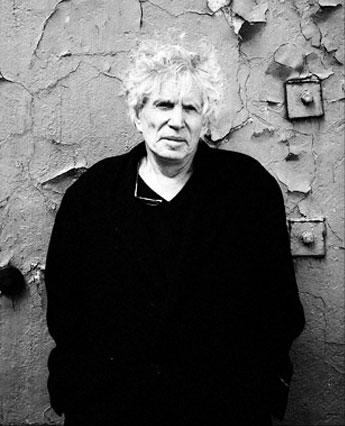 Dennis

Oppenheim

(1938-2011)

Dennis Oppenheim has received international attention for a body of conceptual artwork that includes performance, sculpture, and photographs. In the early 1970s, Oppenheim was in the vanguard of artists using film and video as a means to investigate themes relating to Body Art, Conceptual Art, and performance. In a series of works produced between 1970 and 1974, Oppenheim used his own body as a site to challenge the self: he explored the boundaries of personal risk, transformation, and communication through ritualistic performance actions and interactions. During these four decades Dennis Oppenheim's practice has employed all available methods: writing, action, performance, video, film, photography, and installation (with and without sound or monologue). Land Art, Body Art, video and performance in the '60s was followed in the '70s by installations which questioned the nature of the artistic process, the self and the concept of representation. Large-scale machine iconography was used in the sculpture of the '80s as a metaphor for the thought process.

Oppenheim was born in 1938 in Electric City, Washington. Oppenheim lived in New York City until his death in 2011.He received a B.F.A. from the School of Arts and Crafts, Oakland, California, in 1965, and an M.F.A. from Stanford University, Palo Alto, California, in 1966. He received a Guggenheim Foundation Fellowship in 1969, National Endowment for the Arts Fellowships in 1974 and 1982, an Excellence in Transportation award from the State of California in 2003, and a Lifetime Achievement Award at the Vancouver Sculpture Biennale.
Two Stage Transfer Drawing (Returning to a Past State)
1971, 12min04s, USA, b&w, silent
Two Stage Transfer Drawing (Advancing to a Future State)
1971, 11min37s, USA, b&w, silent
Oppenheim's son makes a drawing on the artist's back; the artist tries to copy this drawing through tactile sensation onto the wall. The other one (Advancing to a Future State) is the opposite, Oppenheim makes a drawing on the son's back.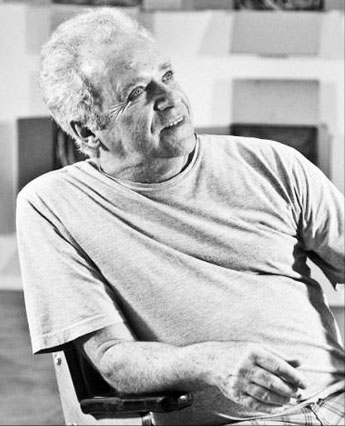 Ivens

Machado

(1942)

Ivens Machado was born in Florianópolis, in 1942, and moved to Rio de Janeiro, in 1964, to study engraving and art education at the Escolinha de Arte do Brasil. Throughout his career, he taught art at several institutions and become one of Anna Bella Geiger's students from 1968 to 1969. In the year of 1973, Machado creates his first installation, Cerimônia em três tempos, which was awarded at the 5th Salão de Verão do Museu de Arte Moderna (MAM), in Rio de Janeiro. At the same year, he made his debut at the International Biennial of Sao Paulo and, in 1974, made ​​his first solo exhibition at the Contemporary Art Center in Rio de Janeiro.

In the 70s, Machado produces his first videos, which as well as the photographs, were records of performances. He soon emerged as one of the pioneers of video art in Brazil, alongside with Anna Bella Geiger, Sonia Andrade, Leticia Parente and Fernando Cocchiarale, among others.

From the late 1970s, Machado began to devote himself to the production of sculpture, using often construction materials, such as iron, cement, clay tiles and glass, which confer harsh, rough and irregular formats to his works.

In 2008, Machado was invited by Oi Futuro to get back to the video production in order to create the exhibition "Encontro/Desencontro" devoted to his videos made in the 1970s, as well as to the video installations designed specifically for the occasion. Thus, besides some restored pieces, such as Versus (1974), Dissolução (1974) and Escravizador/Escravo ((1974), there were also the following new ones: Encontro/Desencontro, Ordem Unida, Paranoia, e Perseguição, all of which directed by Machado himself and Samir Abujamrasuch.
Versus
1974, 4min5s, Brasil, b&w
Courtesy of the Anita Schwartz Galeria de Arte
Pioneering video of a Brazilian artist, in which the panoramic movement of the camera causes a vertiginous image that alternates from left to right, between the two characters in the scene.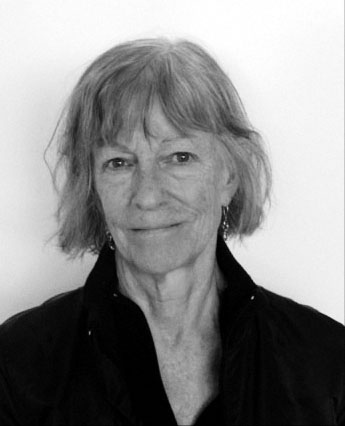 Joan

Jonas

(1936)

An acclaimed multi-media performance artist, Joan Jonas is also a major figure in video art. Jonas was a central figure in the performance art movement of the mid-1960s. In works that examined space and perceptual phenomena, she merged elements of dance, modern theater, the conventions of Japanese Noh and Kabuki theater, and the visual arts. From her seminal performance-based exercises of the 1970s to her later televisual narratives, Jonas' elusive theatrical portrayal of female identity is a unique and intriguing inquiry. Jonas first began using video in performance in Organic Honey's Visual Telepathy (1972), Her classic early works, including Vertical Roll (1972), explore the phenomenology of the video medium — its one-on-one directness and function as a mirror — to create a theater of the self and the body.

Joan Jonas was born in 1936 in New York. She received a B.A. in Art History from Mount Holyoke College in 1958, studied sculpture at the School of the Museum of Fine Arts, Boston, and received an M.F.A. in Sculpture from Columbia University in 1965. Jonas has performed and exhibited her work extensively throughout the world.Since 2000 Jonas has taught at Massachusetts Institute of Technology, Cambridge, MA.
Vertical Roll
1972, 19min37s, USA, b&w
In this famous pioneering work, Joan Jonas manipulates the grammar of the camera and TV to create the feeling of an extremely troubled and claustrophobic physical space. With the continuous displacement of the image, the performance now functions as a metaphor for the unstable identity of a female figure, sometimes masked, wandering through the monitor, by the sharp sound of a repetitive and deafening beat. The rhythmic shake of the image creates a sense of fragmentation, Jonas appropriates of the most common noises that affected the old analog TV images, called vertical roll. The work explores the idea of constantly nature changing of this image, as well as his psychological state as performer.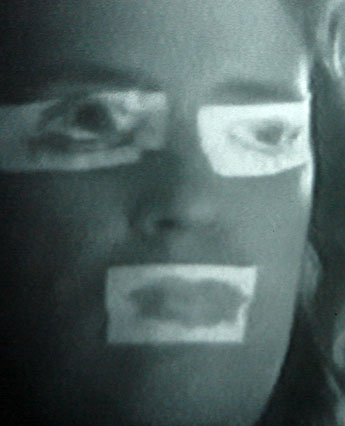 Letícia

Parente

(1930 - 1991)

Leticia Parente, who was born in Salvador in 1930, is one of the pioneers of video art in Brazil. After receiving a PhD in chemistry, she joined the faculties of the Federal University of Ceará and the Pontifical Catholic University of Rio de Janeiro. She studied arts at the NAC (Center for Creativity and Arts), in 1972, with Pedro Dominguez and Hilo Krugle. In the 1970s, she participated in one of the most important Brazilian video art exibitions, which occurred both in Brazil and abroad. In 1973, Parente held her first solo exhibition, entitled Monotipias, at the Museum of Contemporary Art, in Fortaleza, and, in 1976, the Museum of Modern Art, in Rio de Janeiro (MAM/RJ), displayed her installation called Medidas, which is considered the first Brazilian exhibition devoted to explorarion of the relationship between "art and science". Besides being part of the Projeto Vermelho, developed by the Fundação Armando Álvares Penteado (FAAP), in São Paulo, with the object installation, entitled Constatação (1986), she was also part of the the Projeto Arte Postal, developed in the 16th Bienal Internacional de São Paulo, in 1981.

Between 1970 and 1991, Parente worked with paintings, prints, objects, photographs, audiovisual, mail art, xerox, videos and installations, in which predominate the experimental and conceptual dimensions. Her video Marca Registrada (1975), in which she embroiders the words "Made in Brazil" on the soles of her feet, has become a Brazilian reference in terms of video art. She died in Rio de Janeiro in 1991.
Preparação I
1975, 3min30s, Brazil, b&w
The artist stands in front of the bathroom mirror and prepares herself to go out. She glues an adhesive tape over one eye and uses a pencil eyebrow to draw the image of an open eye on the tape. She does the same with the other eye. Then, she covers her mouth with the tape and uses a lipstick to draw a mouth over it. She straightens her hair, grabs a purse and gets out.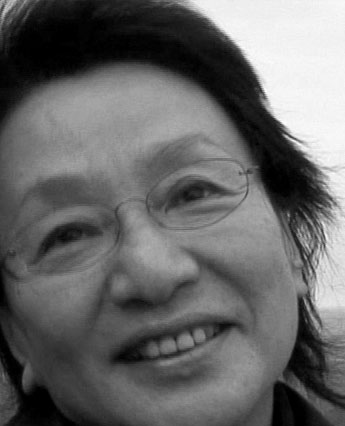 Mako

Idemitsu

(1940)

Recoding the conventions of soap opera melodrama, Japanese artist Mako Idemitsu creates domestic narratives that examine the cultural role and identity of women within the context of the contemporary Japanese family. In works that both echo and subvert the popular family dramas of Japanese television, Idemitsu applies a feminist critique in her multi-levelled fictions of the psychology of the "family romance".

Mako Idemitsu was born in Tokyo, Japan in 1940. She studied at Waseda University, Tokyo, and Columbia University, New York. From 1963 to 1975, Idemitsu lived in the United States, where she was involved with Jungian analysis and feminist studies. Her work is in the permanent collections of numerous museums, including the Fukuyama Museum, Tokyo, and The Museum of Modern Art, New York. Idemitsu lives in Tokyo.
What a Woman Made
1973, 10min50s, Japan, b&w
In Idemitsu's influential feminist video, an almost abstract image of a tampon swirling in a toilet bowl slowly appears. An announcer with a soft male voice, in a clinical tone, describes the complex roles, responsibilities and expectations in a Japanese woman education. From a minimalist composition, What a Woman Made makes a direct criticism to the place given to women in this society. Idemitsu questions the female identity within the contemporary Japanese family. A critical reference to the popular Japanese television melodramas.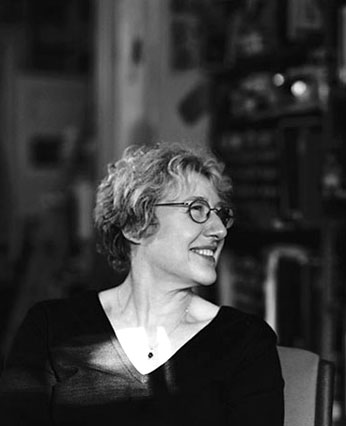 Martha

Rosler

(1943)

In her work in video, photo-text, performance, critical writing and installation, Martha Rosler constructs incisive social and political analyses of the myths and realities of contemporary culture. Articulated with deadpan wit, Rosler's video works investigate how socioeconomic realities and political ideologies dominate ordinary life. Presenting astute critical analyses in accessible forms, Rosler's inquiries range from questions of public space to issues of war, women's experiences, and media information.

Martha Rosler was born in Brooklyn, New York, where she lives and works. She received a B.A. from Brooklyn College and an M.F.A. from the University of California, San Diego. She has taught at the Städelschule in Frankfurt and at Rutgers University in New Jersey. Her works in several media are in the permanent collections of numerous museums, including the Metropolitan Museum of Art, Whitney Museum of American Art, and Guggenheim Museum in New York; Art Institute of Chicago; San Francisco Museum of Modern Art; Stedelijk Museum, Amsterdam. In 2012, Rosler will present Meta-Monumental Garage Sale, her first solo exhibition at The Museum of Modern Art, New York.
Semiotics of the Kitchen
1975, 6min09s, USA, b&w
Semiotics of the Kitchen takes the form of a parody cooking in which, according to Martha Rosler, "An anti-Julia Child replaces the domesticated 'meaning' of tools with a lexicon of rage and frustration". A static camera focuses on the artist herself in a kitchen, with various objects located on the table in front of her. Rosler, in this performance, presents each of the utensils, pronounces their names to demonstrate them, but with gestures that depart from the normal uses of the tool. From an ironic grammatology of sound and gesture the performance transgresses the system of meanings of traditional cuisine. In other words, the conventional meanings related to the domestic industry and food production explode in anger and violence. According to Rosler, when the woman appropriates this alphabet of cookware, she begins to "use the voice to name their own oppression".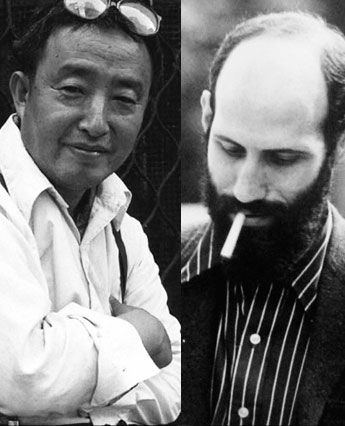 Nam June

Paik

(1932–2006) & Jud

Yalkut

(1938)

Nam June Paik is a major contemporary artist and a seminal figure in video art. His video sculptures, installations, performances and tapes encompass one of the most influential and significant bodies of work in the medium. From his Fluxus-based performances and altered television sets of the early 1960s, to his ground-breaking videotapes and multi-media installations of the 1970s, '80s and '90s, Paik has made an enormous contribution to the history and development of video as an art form. Exercising radical art-making strategies with irreverent humor, he deconstructs and demystifies the language, content and technology of television. Paik's early works display the signature image manipulations and colorizations of the Paik/Abe Synthesizer, a device he developed in 1969 with electronics engineer Shuya Abe. Paik's experiments with the Paik/Abe Synthesizer helped to revolutionize the technological grammar of the medium. Paik's tapes often take the form of collaborations with or tributes to the avant-garde artists who were his friends and colleagues, including John Cage (A Tribute to John Cage, 1973), Merce Cunningham (Merce by Merce by Paik, 1978), Allen Ginsberg and Allan Kaprow (Allan 'n' Allen's Complaint, 1982), Julien Beck and Judith Malina (Living with the Living Theatre, 1989) and (MAJORCA-fantasia, 1989).

Paik was born in Seoul, Korea in 1932, and died in 2006. He studied music and art history at the University of Tokyo, producing a thesis on Arnold Schoenberg, and graduated in 1956 with a degree in aesthetics. Paik's studies continued in Germany at the Universities of Munich and Cologne, and the Conservatory of Music in Freiburg. From 1958-63, Paik worked with Karlheinz Stockhausen at the WDR Studio fur elektronsiche Musik in Cologne. After meeting Fluxus founder George Maciunas in 1961, he participated in numerous European Fluxus performances, actions and events. Paik's works have been the subject of numerous exhibitions and recipient of numerous awards.

As an underground filmmaker and video artist, Jud Yalkut participated in seminal moments of early video art. In 1965 Yalkut became a resident filmmaker for USCO, a countercultural collective. Starting in 1966 and continuing into the 1970's, he collaborated with Nam June Paik on a series of video-film pieces in which he used the medium of film not merely to document performances, but, through editing and juxtaposition, to create conversations between film and video.

Yalkut was born in New York City in 1938. He has organized important exhibitions of video and experimental media art, such as Computer Art: An Ohio Perspective at the Dayton Visual Arts Center in 1993 and Art From Virtual Realities at DVAC in 1996. The recipient of numerous grants and awards, including a Writing-In-Media grant from the New York State Council on the Arts for his manuscript, Electronic Zen: The Alternate Video Generation, Yalkut has also been a writer on the arts and media since 1966.
Cinéma Metaphysique: Nrs. 2, 3 e 4
1967-72, 8min39s, USA, b&w
One of the pioneering works, part of the classic "video-films", made ​​collaboratively by Paik and Yalkut. To accompany the abrupt sonic interjections of Takehisa Kosugi, one of Fluxus affiliated composers, Yalkut presents a film in black and white that records brief actions of masked individuals: an arm with a clenched fist, the image of two faces which we see eyes peeking only and Paik eating a slice of bread. Reminiscent of Beckett's theater as well as minimalist avant-garde dance movements of the sixties, Cinéma Métaphysique is a study of gestures, silence and noise.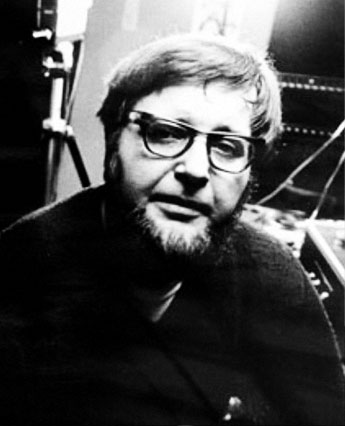 Woody

Vasulka

(1937)

Bohuslav Vasulka (Woody) was born in Brno, Czechoslovakia, on January 20, 1937. From 1952 to 1956, Woody Vasulka studied metallurgy and mechanics at the industrial engineering school in He later graduated from the faculty of cinema and television at the Academy of Performing Arts in Prague.

In 1965, he emigrated to New York City with his wife, Steina. Working as a multi-screen film editor and designer, he began experimenting with electronic sound, stroboscopic light, and video. In 1968, Woody Vasulka conducted his first experiments with electronic images and put aside cinematographic form in favour of video. From 1969 to 1971, with support from a Portapak mobile production unit, Steina and Woody Vasulka amassed video segments documenting the concerts and performances they attended at venues connected with New York's counterculture movement. To meet a need expressed by artists for a centre to produce and show electronic art, the couple, together with Andrea Manick, opened The Kitchen in 1971. In 1974, the Vasulkas moved to Buffalo where they taught at the Center for Media Studies at the State University of New York (SUNY). From 1976 to 1980, Woody worked with Jeffrey Schier on building the Vasulka Imaging System or Digital Image Articulator, one of the first devices able to generate algorithm-based images and to convert them into analog signals.

In the eighties, several solo shows devoted to Steina and Woody Vasulka were mounted at museums and art centres in the United States, France, Italy and Japan, and their videos were screened within media art festivals worldwide. In 1998, Steina and Woody Vasulka received an honorary doctorate degree from the San Francisco Art Institute (San Francisco, Calif., United States) and an award from the San Francisco National Association of Media and Culture (San Francisco, Calif., United States) recognizing their remarkable achievements in media arts. In 1999, the couple held the workshop Techne and Eros: Human Sensory Space and the Machine in Santa Fe and founded the Arts and Science Laboratory (Santa Fe, N.M., United States) with the composer David Dunn and the physicist James Crutchfield.
Reminiscence
1974, 4min48s, USA, b&w and color
Reminiscence is a record of a walk, through a subjective portapak camera, on a farm in Moravia - where Woody Vasulka spent his youth - presented from the transformative effects of the processor Rutt / Etra. The images become frighteningly sculptural to fade in a gradual and abstract way, similar to the process of memory recall.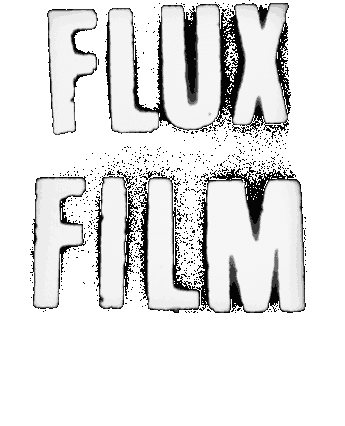 Celebrating 50 years of Fluxus movement creation,
Fluxfilm Anthology
brings 36 films made ​​from 1962 to 1970, compiled by the founder of Fluxus, George Maciunas (1931-1978). Fluxfilm Anthology presents films shown as part of performances and happenings in the context of experimental art produced in New York. The program presents works of several artists who celebrate the humor and spirit of Fluxus movement such as Nam June Paik, Wolf Vostell, Yoko Ono, Ben Vautier, Paul Sharits.
» The films of Fluxfilm Anthology
Fluxfilm Anthology (1962 – 1970)
OI FUTURO
GALERIA
Av. Afonso Pena, 4001
BELO HORIZONTE/MG
VISITING
21 | nov - 16 | dec 2012 Tue | sat, 11AM - 9PM Sun, 11AM - 7PM
CREDITS
fluxus

| black&white

Idealization and Production
Zeta Filmes

Curators
Francesca Azzi
Roberto Moreira dos S. Cruz

Museography
Valdy Lopes Jn.

Museography Assistant
Carolina Montoia

Production
Daniella Azzi
Eduardo Garreto Cerqueira

Production Assistant
Elida Silpe

Cenotechnician
Opa! Cenografia e Montagem

Audio and Video Equipment
BeLight

Visual Identity, Graphic Design, Signage and Website
Voltz Design

Creative Directors and Graphic Production
Alessandra Maria Soares
Cláudio Santos

Designers
Claudio Santos
Marco Nick

Website (programming)
Redemunho Web Design

Photographer
Alexandre C. Motta

Translation and English Version
Alcione Silveira

Acknowledgements

To all invited artists

Anita Schwartz Galeria de Arte, Andre Parente, EAI – Electronic Arts Intermix, Fred Bülow Ulson

Sponsor

Realization

Idealization and Production


Incentive